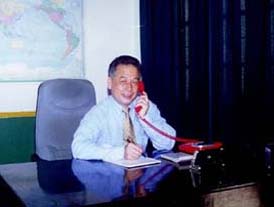 managing director:
Mr.Dudaohua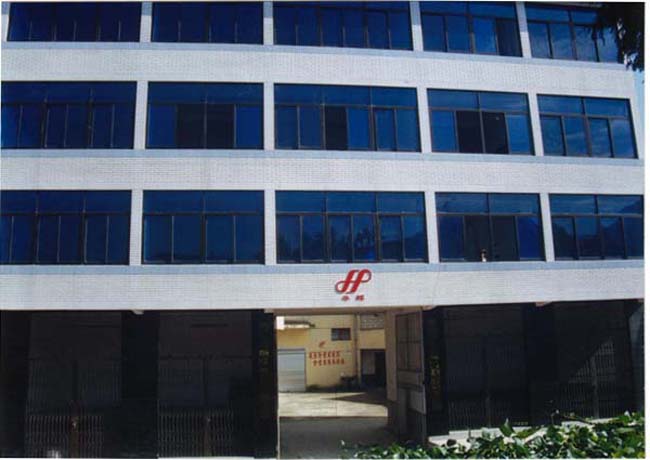 Our factory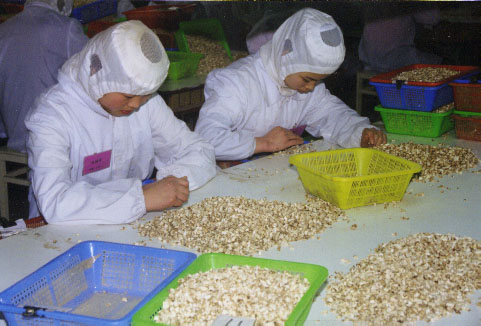 Workers are selecting mushroom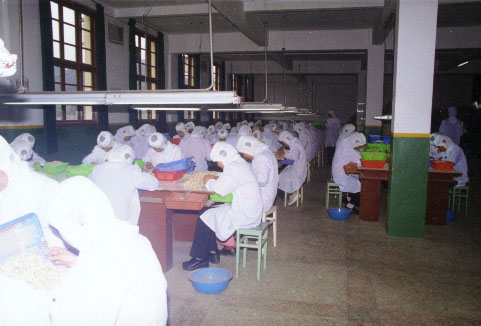 Our selecting-room



  OUR COMPANY
Fujian Gutian Huahui Mushrooms Co.,LTd is located in Daqiao
Town of Gutian County which is a well- known "Land of Edible
Mushrooms" and one of the main original production places.
Local farmers have grown mushrooms for more than 20 years,
and depend on them.The quantity of outputs is the most in Fu-
jian Province. Our company was established in 1986 . Our
company is huge with 2000M2 of factory shops. It was divided
into several departments,including the selecting-room,the
baking-room,the rechoosing- room,the paking-room,the cold-
storages,the canteen, the dormitory and the office building.
There are independent water-supply and electricity-supply
facilities.Our company has been engaged in export ing agricultural,sideline,local and special products with edible
mushrooms as our main ones since 1986 when it was esta-
blished. The productes are exported to Japan,Korea,USA,
Canada and Europe.
The main products are as follows:
shiitake,black fungus,white fungus,yellow-back fungus,white-
back fungus,veiled lady,hericium erinaceu,murril,tea- tree
shiitake, edulis,etc. There are about 500 tons per year of
outputs. and it is improved at every moment.The products
are produced under the international hygienic standard.It is
unnecessary to rechoose before exporting. So, it can
decrease the cost of production greatly.
Our campany management principle :Ours motto is "Our
Enterprise, Our Lives".All of us do our best and we enjoy the
long trust of the internal and overseas customers on the best
international credit and the strict quality control. Welcome the
customers who have stable business cooperate with us. To
buy our products or invest to our factory.Let's all cooperate
to develop international mushrooms business.